PRAY. PEACE. LOVE.
The Saint Nicholas Prayer Garden is for people of all faiths and backgrounds to commune with God and nature. We pray that the Prayer Garden will offer you a place of kindness, comfort, and love.
Pray the Rosary
OUR VISION
This Prayer Garden is to provide a peaceful, hopeful sanctuary that helps people connect to faith.
Located on the bluffs of Carver, Minnesota, the Prayer Garden is founded in the spirit of St. Nicholas, St. Mother Teresa, and many holy men and women.
Our Prayer Garden features giant boulders that support one another as an affirmation of how we support one another. With its circular pathways and winding characteristics, the St. Nicholas Prayer Garden reminds us of Jesus' desire to welcome, envelop, and embrace everyone in His circled arms.
HOURS: Open Every Day, 6am-10pm
Download the Prayer Garden map for your next visit.
WATCH
Video of our Prayer Garden
READ
Miracle Stories & News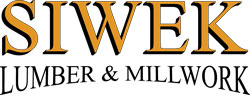 Visit our PG Contributor page to see our list of sponsors that represents a broad range of organizations committed to helping people, strengthening families and building stronger, healthier and safer communities. We are so grateful for their financial support because...
read more